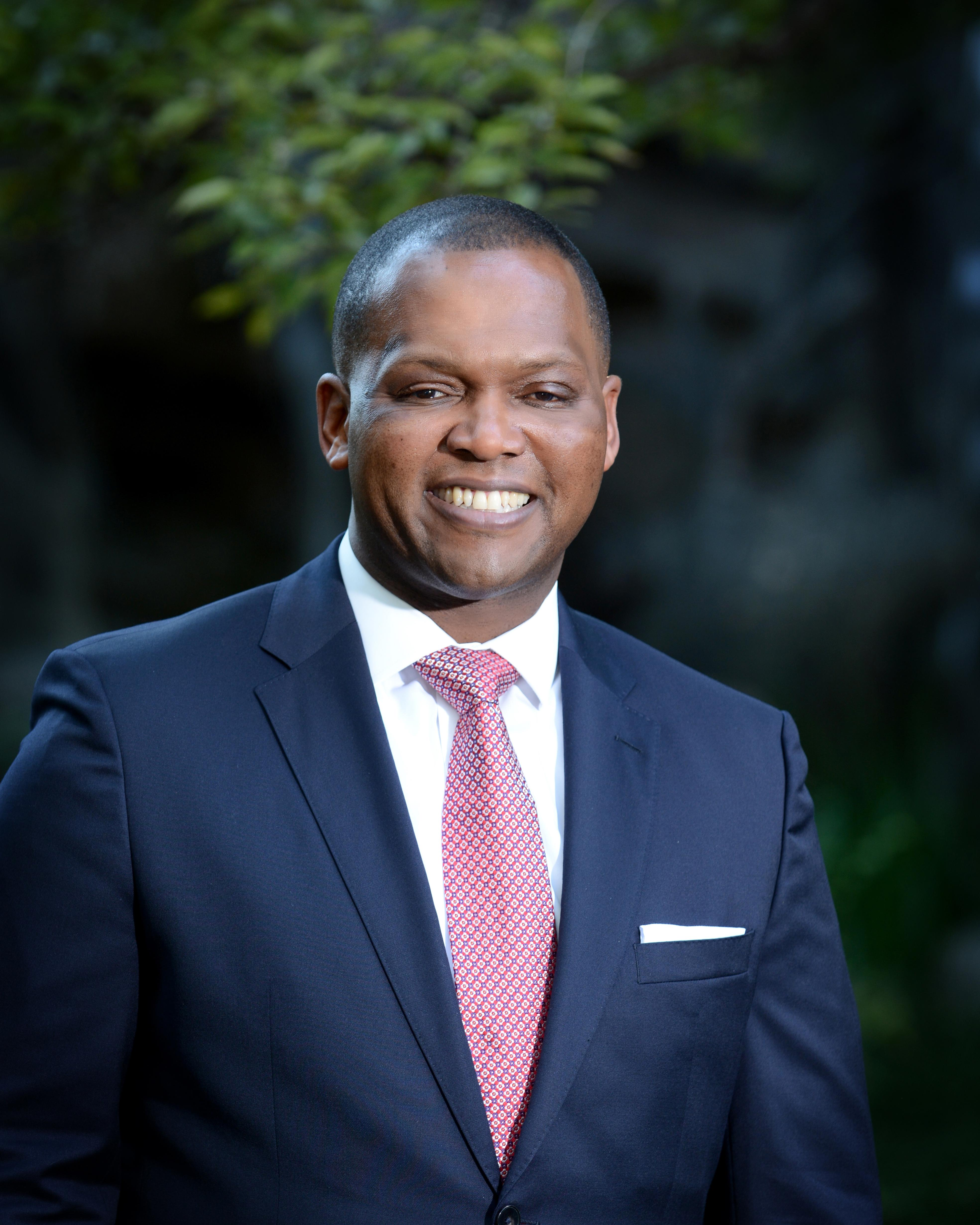 Dr. T. Lamar Goree, Superintendent
The longest-serving superintendent in more than 30 years, Dr. T. Lamar Goree brought innovation and stabilization to Caddo Parish Public Schools, a district of nearly 35,000 students with 57 schools including three charter agreements.
Under his leadership, the district has reached an all-time high graduation rate while producing dozens of students recognized as National Merit Scholars and scoring perfect scores on the ACT. To see the notable gains in student performance as they have walked across the graduation stage, Dr. Goree oversaw the implementation of top-rated curricula for all students across subject areas along with prescriptive and targeted professional development for teachers and support staff aligned directly to student needs.
Beyond academics, Dr. Goree worked to bring fiscal responsibility and transparency to the district. Prioritizing the classroom, he methodically worked to identify efficiencies and secured the district's highest single-year increase in surplus funds in decades. Meanwhile, he was able to secure multiple employee pay raises without new funding while leveraging competitive dollars to establish incentive pay structures designed to recognize and reward educators across the district's diverse schools.
When Dr. Goree arrived in Caddo in December 2013 to lead his hometown district, he brought with him the experiences of his time in districts in Texas to turn the tide facing the district he knew and loved. Faced with a looming state takeover of 10 schools, Dr. Goree established the Transformation Zone which provided specialized support, training and leadership to the district's most consistently underperforming schools. In his first three years as superintendent, the Zone led the region in academic gains, improved graduation rates, and changed the perspective of what was thought possible in high-poverty, urban schools in north Louisiana.
From there, Dr. Goree set his sights on improving opportunities for students across the system and sought to ensure students were prepared for the demands of both college and career. The results were nothing short of remarkable as he led the district to its highest graduation rate in history, broke new ground with the most Advanced Placement Capstone campuses in the state, increased access to dual enrollment and advanced coursework in high-poverty schools and instituted rigorous workforce credentialing programs which were accessible to all high school students.
Addressing the needs of the whole child has been a key component of Dr. Goree's work and came to the forefront as he launched a districtwide initiative in 2019 to train all staff members on adverse childhood experiences. Through this work, he instituted trauma-informed practices to provide staff members with the training needed to better understand the social and emotional needs of students, and thus, reduce disciplinary rates.
Dr. Goree began his career as a math teacher in Marietta, Georgia, following in the footsteps of his mother and father who were career educators in Caddo Parish Public Schools. A rising star for his ability to engage and inspire his students, Dr. Goree was recruited to serve in Fort Worth, Texas as a math teacher where he quickly gained a following. By 2000, he was selected to serve in his first administrative role as an Assistant Principal at Leonard Middle School in Fort Worth, where he worked in the role for three years before becoming the school's Principal. Dr. Goree went on to serve as Principal at Danny Jones Middle School in Mansfield ISD and later as Principal at Summit High School in the same district. In 2010, Goree was named Assistant Superintendent for Student Support Services in Mansfield where he oversaw the effective and efficient operation of programs including fine arts, special education, career and technical education, and English language learners.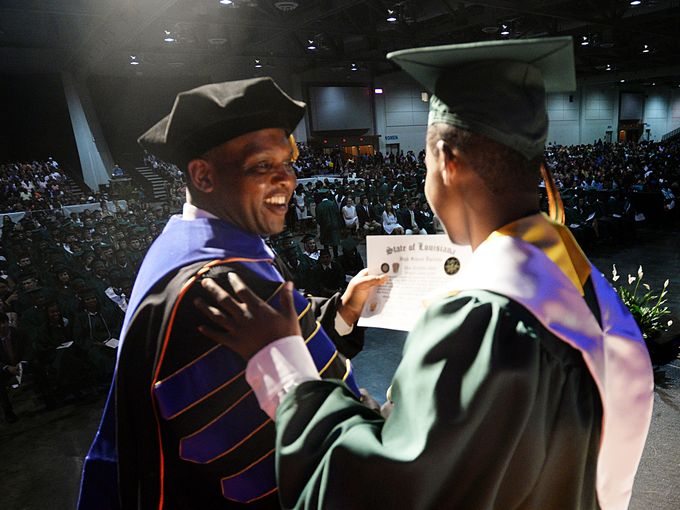 Before Dr. Goree came back to lead his hometown school district, he last served as an Area Superintendent with Mansfield Independent School District in the suburbs of Dallas — one of the fastest-growing school districts in Texas. While in Mansfield, Dr. Goree led curriculum and instructional program development, pushed for instructional technology enhancements, and oversaw instructional budgets. He also supervised and coached campus administrators in ways to effectively evaluate student achievement and lead substantive professional development for principals and administrators. While in Texas, he was recognized by numerous organizations for his commitment to excellence in education including being named a Dallas Furniture Bank 40 Under 40 Honoree and the University of Texas at Arlington Outstanding Administrator Mentor.
In Caddo Parish, Dr. Goree serves the community through his work with My Brother's Keeper, Downtown Rotary, Committee of 100, Step Forward, Strategic Action Council, Caddo Children and Youth Planning Board, and the Caddo Sheriff's Safety Town Advisory Board.
Additionally, Dr. Goree has received state and national recognition as the 2019 Louisiana Superintendent of the Year as well as a 2021 Broad Academy Fellow. In 2021, he was named among the newest members of the national education leadership organization Chiefs for Change.
Dr. Goree is a veteran educator who strongly believes that education is the key to lifelong success. He is a graduate of Huntington High School and holds a Bachelor of Arts in Management from Morehouse College, a Master of Education in Educational Leadership from the University of Texas at Arlington, and a Doctor of Philosophy in Educational Leadership and Policy Studies from the University of Texas at Arlington.
Dr. Goree and his wife, Kimberly, met in math class during their junior year at Huntington High School. They are the proud parents of two children. Their son, Morgan, graduated in December 2019 from Louisiana State University in Baton Rouge and is currently in chiropractic school at Parker University in Dallas while their daughter, Madison, attends Xavier University in New Orleans.