We hope to create a technology atmosphere that will inspire all students. Please take time to review the contact information below if you need assistance from the IT Department.
Daisy Powell – System Design Manager Support Services
Rickey Jones – Network Manager Network Support
Dracy Peters – Technical Services Manager PC Computer Repair
John Keith – System Designer Manager Programming
Brandy Blanchard –Project Manager Wiring/Phone Data Drop Request
Contact the Help Desk for Request listed below at 318.603.6418
Microsoft Outlook Email

OnBase Document Imaging

Sungard/Business Plus

Password Resets for 3270
Information Technology Fax Number – 318-603-6407
When connecting your computer(s), be sure the power and monitor cables (Blue End) is securely seated.

If there are multiple computers connected to a switch, be sure each computer has only one Ethernet cable (Blue or Black) going to a single port on that switch. Discard all additional cables that are not connected.

From the switch, there should be a single cable connecting to a wall Ethernet plug for network connectivity.

Test the computer by logging in with a generic student account and open an internet browser such as internet explorer, Firefox, or google chrome.
Information Technology Technical Support
Dracy Peters
Technical Manager
dpeters@caddoschools.org
(318) 603-6297
All schools have a Point of Contact (POC) that has completed the IncidentIQ user training and POC (agent) training and an Information Technology (IT) Department assigned technician. The IT computer technician works closely with the POC on prioritizing the work requests submitted by teachers and staff and identifying needed computer resources. If you need to update or change your POC designee, please contact Dracy.
All technology repair requests should be submitted using IncidentIQ.
IncidentIQ can be accessed via Login (classlink.com):
Network Support
Reporting Network Problems
Wireless Network
Support Contact Information (Preferred Method-Email)
Rickey Jones
Network Manager
rdjones@caddoschools.org
(318) 603-5604
These services include, but are not limited to, internet access, web filtering, email, smart device technology, wireless, network security, servers, application availability, telecommunications (phone and voicemail), computer usage and access, and network performance.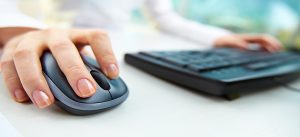 Daisy Powell
System Design Manager
dpowell@caddoschools.org
(318) 603-5498
Student Progress Center
The Student Process Center is a website designed to help parents and guardians monitor the progress of their child.
If you have not yet submitted your school level support person, please provide this information to the Information Technology Department promptly. We will team with this person to make the JCAMPUS system most effective for your school.
For Questions Call:
Deantre Johnson
djohnson2@caddoschoos.org
(318) 603-5774
Ebonie Locke
ebnelson@caddoschools.org
(318) 603-6410
S'nerica Nickelberry
sdnickelberry@caddoschools.org
(318) 603-5603
Dianne White
dywhite@caddoschools.org
(318) 603-5600