The Caddo Science Department is a division of the Academic Affairs Department for Caddo Parish Schools. We are here to support and help meet the needs of the educators and students of Caddo Parish.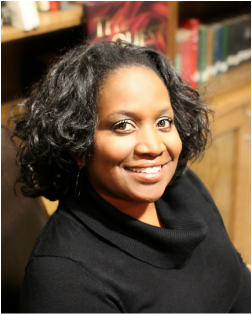 K. RENAE PULLEN, K-5 CURRICULUM-INSTRUCTIONAL SPECIALIST
K. Renae Pullen has been an educator in Caddo for over 20 years. She has taught at Riverside Elementary School and Herndon Magnet School. Ms. Pullen also has had the wonderful opportunity to teach undergraduate and graduate students as an adjunct professor for Louisiana Tech University and Louisiana State University in Shreveport. Ms. Pullen has a B.A. in Elementary Education from Northwestern State University, a M.Ed. in educational leadership from Louisiana State University in Shreveport, and she is certified as a Teacher Leader by the State of Louisiana.
Ms. Pullen believes that professional development and service are essential components of an effective educator. Besides being dedicated to growing as an educator through professional learning opportunities, Ms. Pullen has served on several local, state, and national committees, presented at numerous workshops and conferences, and she currently serves as a member of the Board on Science Education for the National Academies of Sciences and was a STEM Ambassador for NSTA/NCTM. Ms. Pullen has received numerous awards including the Wal-Mart Local Teacher of the Year award in 2007, Caddo Parish Teacher of the Year in 2006, several grants, a Fund for Teachers fellowship to study creativity and STEM in Spain, a fellowship from the National Endowment for the Humanities to study the American Skyscraper in Chicago, Northwest Louisiana Young Professionals Initiative's 40 Under 40 in 2015, and the Presidential Award for Excellence in Math and Science Teaching.
Ms. Pullen is honored to serve the educators and students of this amazing district.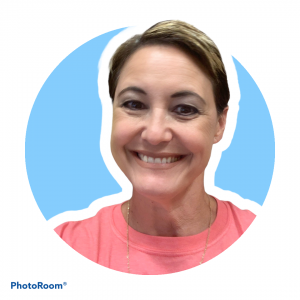 LISA NANCE, 6-12 CURRICULUM-INSTRUCTIONAL SPECIALIST
Lisa Nance graduated from Louisiana Tech with a Bachelor's of Science in Medical Technology and quickly decided her love for teaching required her time to be spent in the classroom. She began her career in education teaching chemistry and earth science. Mrs. Nance spent 15 years educating children while continuing to grow professionally. During these 15 years, she received her alternative teaching certification from Louisiana Tech, her Masters in Education from Louisiana State University in Shreveport, and her +30 from the University of Louisiana at Monroe.
Mrs. Nance has had the opportunity to work closely with LDOE throughout the process of creating and adopting new Louisiana Student Standards for Science. She served on the standards workgroup committee, helped write the Louisiana Science Component Cards, serves as a Teacher Leader Advisor for LDOE, served on the standard-setting committee for biology, and helps to write biology questions for EAGLE.
Mrs. Nance has been happily married for 27 years to her husband Mike. They have four children together. Chandler is 25 and is a financial advisor for Northwestern Mutal. He is married to Harley and she teaches math at Donnie Bickham Middle School. Chase is 23 and is a youth minister for North Monroe Baptist Church. He also works as a realtor for Keller Williams Realty. Chase is married to Hannah and she teaches 2nd grade at J.S. Clark Magnet School in Monroe, La. Macie and Charlie are 17-year old twins who are seniors at Benton High School and are active in volleyball and football.