Magnet Schools Information
Magnet Testing Applications (beginning October 3, 2023- January 5, 2024)
You will be notified by email of the testing date and location when it is determined.
Remember to apply for the grade your student is entering in SY 2024-2025.

After submitting an on-line application, you will receive a notification email with your assigned testing date when a testing date is determined. Please do not submit your application but once!

Only one person can accompany the student testing.

If the child is sick, he/she will be rescheduled.
Magnet Schools Open Houses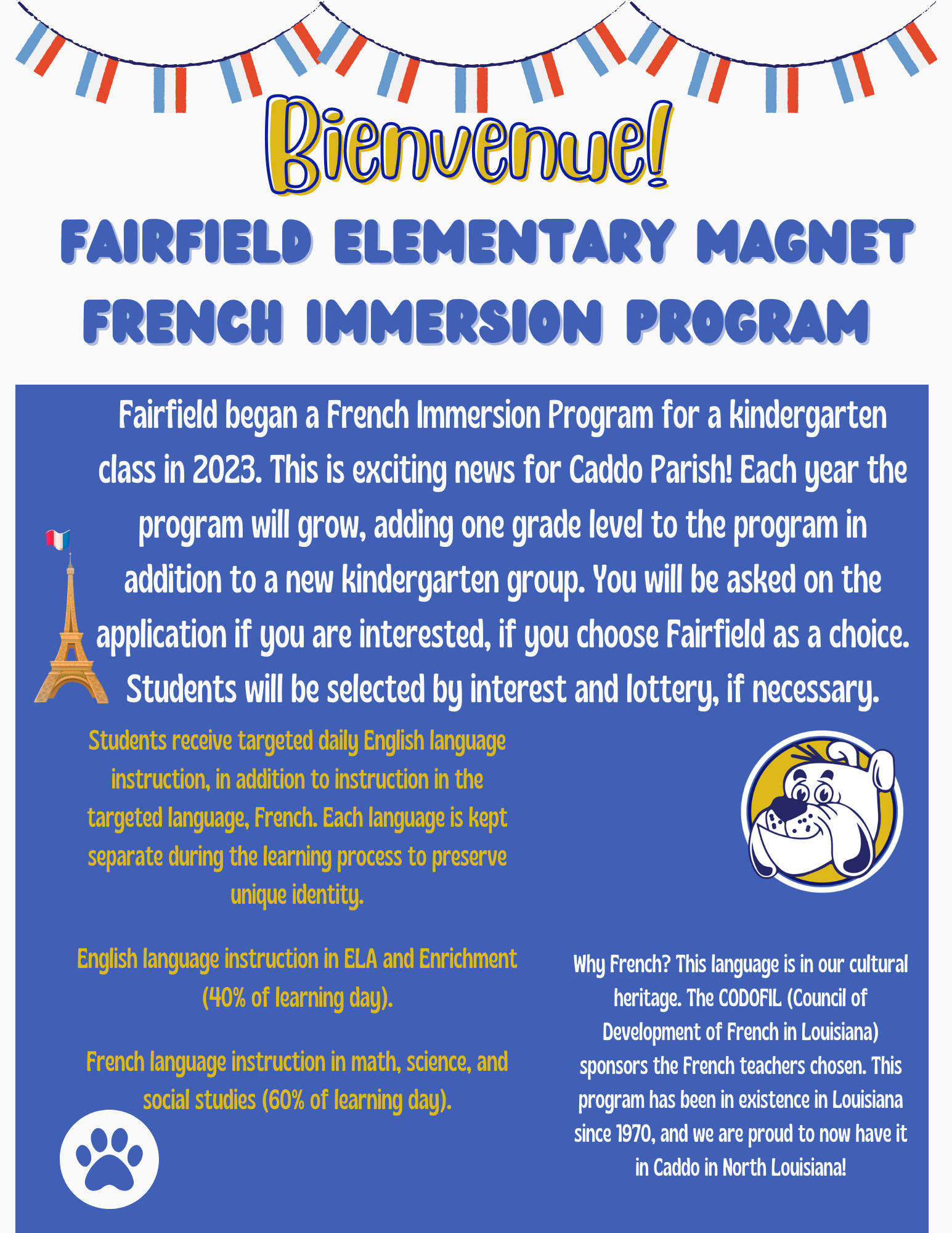 Magnet Schools & Locations
Elementary students are required to provide proof of Caddo Parish residence by uploading to online application.

For students offered placement in middle school, proof of Caddo Parish residence will be required at contract signing.

Affidavit of Residency (To be used only if the proof of residence is NOT in the parent/guardian's name)

Non-Caddo Parish residents who test and are offered placement at a magnet school must have proof of residence in Caddo Parish by August 1, 2023 to complete enrollment in a magnet school.
Students attending magnet schools shall be provided transportation. Parents shall be responsible for transporting students to designated pickup points which are determined by the district's Transportation Department. (revised Jan. 2017)
Julie Scruggs
Magnet Testing Coordinator (Testing for grades Kindergarten – 8th)
Telephone: (318) 603-6504
jscruggs@caddoschools.org